We Maintain the Balance Between the Business World & the Brave New World of Analytics and Data Science.
Real BI is an Australian full-service Business Intelligence management and consulting firm. We are a one-stop-shop for superior Analytics and Data Science innovative solutions. For about two decades, we have been delighting clients in various local markets with business intelligence solutions and related dedicated support services.
Real BI's adaptable and highly scalable business resource services take on a vital role in addressing organizations' rather complex curation and interpretation of large datasets. Information, when processed correctly, can be used to improve decision-making and initiate new opportunities with limited risks to the organization in the best possible manner.
Real BI is widely known for the talents, diverse skills, and innovative ideas that we bring to the table. We strive to deliver the best BI outcomes and world-class end-to-end consulting services – our results are nothing short of impressive!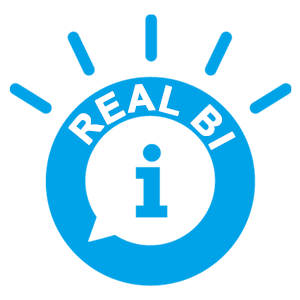 At Real BI, we want to inspire and direct our clients with the decoding of information, in addition to the identifying and understanding of business patterns, analytics, calculation, statistics, and logistics. We implement the derived insights into tangible business strategies to get the best out of the new technological era of data analytics and data science.
Access to meaningful insights hidden within algorithms & massive datasets
Identification and prediction of future trends, results & challenges
Bespoke BI strategies and solution implementations
Support for Business Analytics data science solutions

We are passionate about delivering world-class end-to-end data analytics services, harnessing the power of Domain expertise and Data Science for measurable and actionable business insights. Executives and business managers can utilize our domain of expertise in order to gather, organise, and understand data.
We want to become the market leader in the field of Analytics and Data Science, offering unparalleled client-oriented solutions which are backed by our evolving methodologies, expertise, and domain experience.
We want to develop an excellent reputation for a high-quality partnership, value, and strong working relationships that we bring to the table.
We stay open-ended when it comes to changing times and we strive to develop innovative and advanced analytical and service delivery methods.
We adopt a proactive approach at all levels of our client service, making ourselves readily accessible for the full support of all our customers.
The expertise, extensive knowledge, and accrued experience of our personnel means that we can partner with medium-to-large organizations, serving all their business intelligence, data science, and business solutions needs. We help them to increase agility, competitive advantage, and other driving factors for long-term business presence and profitability.
Get in touch, or send us a message