Services | Analytics | Backend Technologies
SAP HANA
As an evangelist of In-Memory Computing and the latest trends in BI, Real BI has adopted a market-leading approach in helping enterprises assess, plan and integrate HANA into their BI architecture.
We bring prior hands-on and in-depth expertise in this space, and can guide your HANA initiatives end-to-end covering strategy, consulting, licensing, implementation, reporting, performance optimization and support.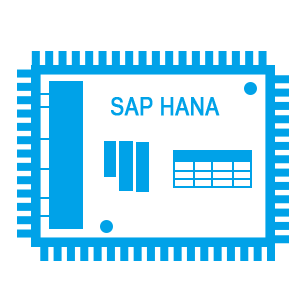 Plan
HANA Strategy
Editions & Licensing
HANA TCO | ROI Analysis
HANA Agile EDW Architecture
SAP + Non-SAP Mixed Architecture
Enabling Self Service using HANA
Rapid HANA POC
Administration
HANA BASIS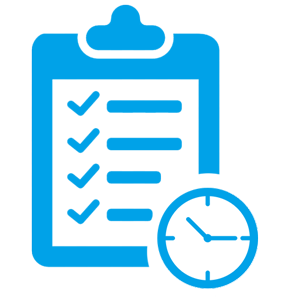 Build
Real-Time Reporting
SLT | SDI | HANA Live
Real-time Alerts Enablement
HANA Modeling
Predictive Modeling
Big Data & IoT Integration
Hadoop | SAP VORA | Apache Spark
Near-line Storage
Sybase IQ

Run
Performance Optimization
Security
Maintenance
Support
Training
BASIS
SAP S/4HANA
The next generation SAP Business Suite that is characterized by simplifications, massively increased efficiency (written natively for SAP HANA platform), and compelling features such as planning and simulation options in many conventional transactions. It moves from being a transactional system that merely records data towards giving users active decision support in real time.
BW on HANA
Combines the power of both BW and HANA. Running SAP BW on HANA results in dramatically improved performance, simplified administration and streamlined IT landscape resulting in lower total cost of ownership.
SAP B/4HANA
The next generation Data Warehouse highly optimized for SAP HANA platform that provides simplicity (data structures, LCM), Openness (SDI, native SQL access), high performance and modern UI(UX based interface).
HANA Live
Provides Real-time operational reporting directly on your suite on HANA or S/4 HANA system without any redundancy or latency. It provides SAP delivered content in from of SAP HANA Calculation views which is based on transaction and master data model of SAP Business Suite.
Suite on HANA
The traditional SAP ECC solution made available on SAP HANA brings together transactions and analytics on a single in-memory platform, redefining the concept of real time.
SAP HANA Cloud Platform (HCP)
The in-memory Platform-as-a-Service offering from SAP, enables customers and developers to build, extend, and run applications on SAP HANA Platform in the cloud. With flexible subscription models and optional services for apps, database, and infrastructure, it provides instant access to the full power of SAP HANA.
SAP HANA Database Edition
SAP HANA is a full transactional, ACID compliant relational in-memory database with standard SQL support, designed to run transactions and analytics on a single copy of data, with maximum performance. SAP HANA, base edition provides the basic capabilities of the SAP HANA platform, such as the SQL, calculation, aggregation engines, and smart data access.
SAP HANA Platform Edition
SAP HANA, platform edition provides all capabilities of the SAP HANA, base edition. In addition, SAP HANA, platform edition provides additional capabilities for data warehousing, libraries for predictive algorithms and R integration, search and text mining, and use of spatial data.
SAP HANA Enterprise Edition
Provides all the capabilities of SAP HANA base and platform editions. In addition, the enterprise edition provides additional integration capabilities such as smart data integration and replication, and includes the data distribution rights for exporting data out of SAP HANA to be consumed in third-party applications without named user requirements.
SAP HANA Enterprise Cloud
A fully scalable and secure private cloud offering available only from SAP. It gives you the full power of SAP HANA in a private, managed cloud environment that is supported by the most knowledgeable resources in the industry – from infrastructure to applications.